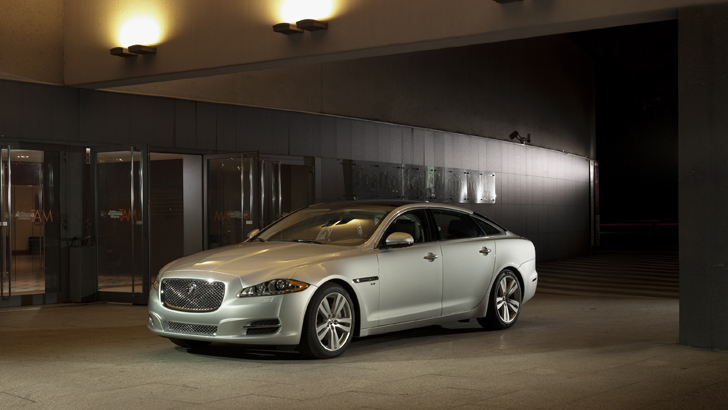 Mohamed Yousuf Naghi Motors, the exclusive distributor for Jaguar and Land Rover in Saudi Arabia, recently signed a landmark agreement with the General Authority of Civil Aviation in the Kingdom, introducing the best selling Jaguar XJ as the car of choice for VIPs and members of the Executive Office at Jeddah's King Abdul Aziz International Airport.
The agreement is part of a strategic plan to support fleet customers in the Kingdom. A fleet of award winning Jaguar XJ's will transport VIP guests and members of the Executive Office to and from the international hub.
Jaguar has seen strong sales in the Kingdom with YOY growth of 35% reported at the end of the 2012/13 fiscal year. Saudi Arabia is the largest single market in the MENA region for sales of its flagship XJ saloon. The MENA region itself represents Jaguars 5th largest region globally.
Speaking about the recent agreement, Managing Director for Jaguar Land Rover MENA, Robin Colgan said: "Saudi Arabia is one of our fastest growing markets globally and we are delighted to have been selected to fulfill this prestigious contract. Our customers in Saudi Arabia have a unique understanding of performance and luxury and the Jaguar XJ is perfectly engineered to meet their needs."
Eng. Anees Abduljaleel Jamjoom, Vice President – Premium Automotive Sector at Mohamed Yousuf Naghi Motors said: "The Jaguar XJ sets the benchmark for luxury, comfort and performance. This agreement reflects the mutual appreciation of both parties and we see it as the first step to a long term strategic partnership with the General Authority of Civil Aviation."
He added: "We look forward to providing the Executive Office with the same high standards of service that we have been providing to our customers across the Kingdom for years."
Mohamed Yousuf Naghi Motors is the exclusive distributor of luxury Jaguar and Land Rover vehicles in the Kingdom of Saudi Arabia with sales and service outlets in Jeddah, Riyadh and Al Khobar.