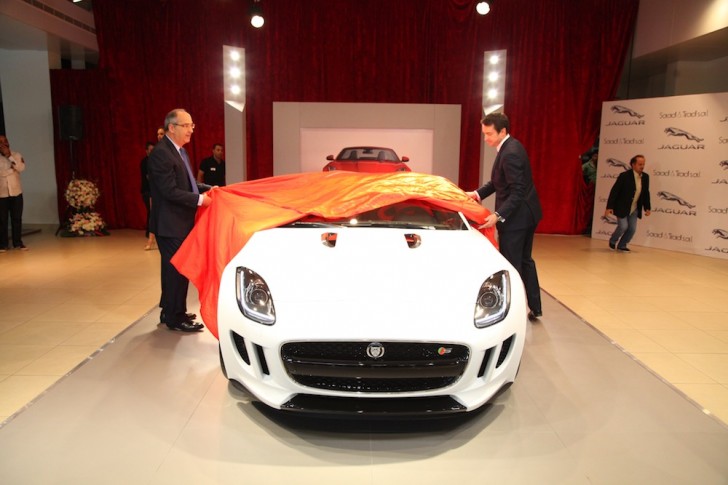 Saad & Trad the exclusive distributor of Jaguar cars in Lebanon, unveiled one of the most anticipated models to date for the luxury car manufacturer, the Jaguar F-TYPE, in Beirut.
The Jaguar F-TYPE was unveiled during an exclusive event held in Saad & Trad showroom and attended by notable VIP guests in addition to loyal Jaguar customers and a selection of media.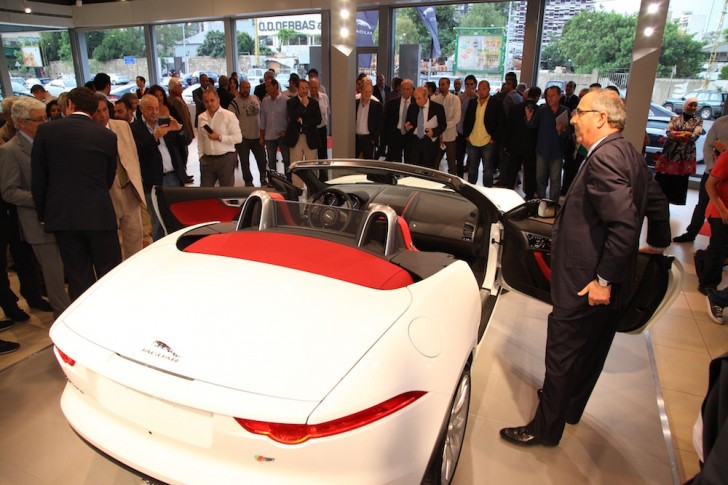 The Jaguar F-TYPE is a continuation of a sporting bloodline that encompasses some of the most beautiful, thrilling and desirable cars ever built, representing a return to the company's heartland with a two-seater, convertible sports car focused on performance, agility and driver involvement.
Speaking at the launch, Mr. Michel Trad, CEO of Saad & Trad, said:  "We are witnessing here today the unveiling of the thrilling sports machine, the E-Type's successor and the fruit of luxury and performance, the F-Type. It is unquestionably an impressive sports car which stays true to the company's rich history of design and speed. Our promise at Saad & Trad stays unchanged as we exert our efforts to stick to the excellence standards that we represent through iconic brands like Jaguar."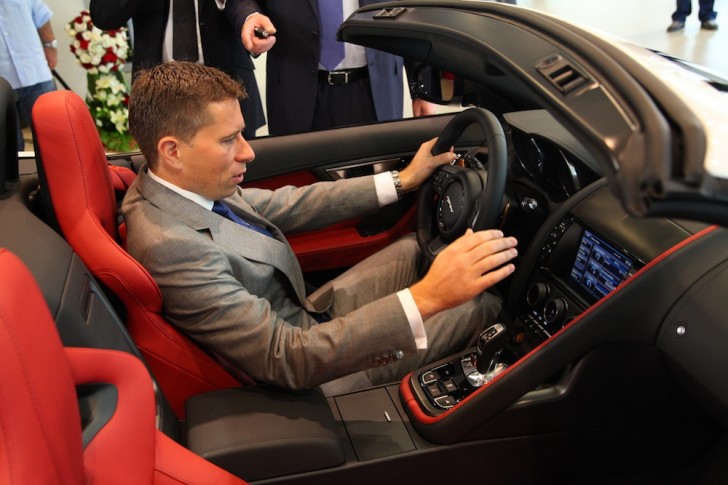 From his side, Mr. Robin Colgan, Managing Director for MENA Region, stated: "Jaguar has a rich sporting heritage stretching over 75 years, and the F-TYPE is the perfect embodiment of this. The F-TYPE isn't designed to be like any other sports car, it's a Jaguar sports car – ultra-precise, powerful, sensual and most of all, it feels alive. I am thrilled to be here today to launch the latest addition to the Jaguar family in Beirut."
The Jaguar F-TYPE is now available to order, along with the full line-up including the XK, XF and XJ models, from Saad & Trad showroom.
View more photos of the launch in Beirut HERE.